We can now process your credit card using ( PayPal Only ) and there is a 4% up charge for this service.  Contact us with what your individual needs are and we will create an invoice that includes shipping that you can then pay online with your credit card or debit card. This can  save you considerable time over our regular method of  holding your order until a check arrives.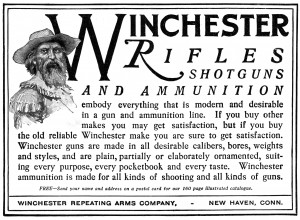 PLEASE READ THIS PAGE FIRST !

USA ORDERS ONLY! 

ALL ORDERS MUST BE INSURED !

CHECKS & MONEY ORDERS MUST BE MADE OUT TO BOB KNAPP OR THE ORDER WILL BE RETURNED !
I MUST HAVE YOUR CORRECT PAYPAL EMAIL ADDRESS TO SEND YOU A MONEY REQUEST FOR PAYPAL PAYMENTS !
PRE 64 WINCHESTER LEVER ACTION PARTS AND SOME POST 64 PARTS !
$25.00 MINIMUM ORDER, SHIPPING IS NOT INCLUDED !
PLEASE ALLOW 7 TO 10 DAYS FOR DELIVERY !
WE DO SET TRIGGER REPAIRS !
WE DO NOT SELL SET TRIGGER PARTS UNLESS 
WE DO THE REPAIR IN OUR SHOP !
NEW BARRELS ON SPECIAL ORDER ONLY !

We've tried to make it easy to find what you are looking for.
On the left are links to pages you can find parts for each model listed.
You can't order directly from the website, you will need to call, or e-mail any
questions you may have about the parts or the gun you have.